For checking strain measuring instruments
Order on request
These products are requested only from ZSE. Our employees will contact you as soon as possible with an offer.
Order on request
This product is ordered on request!
An account at myZSE gives you the opportunity to order this product directly.
Your search returned no results.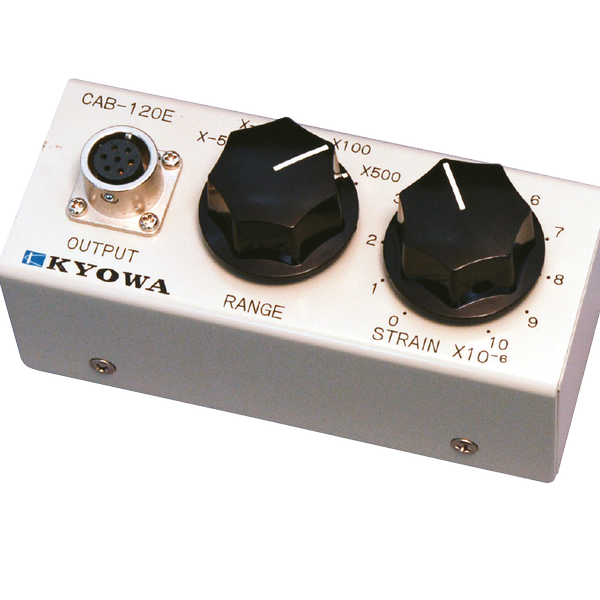 CAB-E
The CAB-E is a compact & lightweight device, which generates equivalent strains to check strain measuring instruments. Strain level is set with STRAIN and RANGE dials in combination. The CAB-E is compatible with remote sensing.
No power supply is required.
Accuracy Within ±(1.5% of setting + 5 ×10-6 strain)
Not recommended to use for carrier-type strain amplifiers
Since the CAB-E is designed to be compatible with remote sensing, it mustn't be used for systems such as MCF, CDV cards, DIS, etc. with which F and G terminals of input NDIS4102 (7 pins) connector are used for other purposes.
Request
S

Kyowa Electronic Instruments
KYOWA ELECTRONIC INSTRUMENTS CO, LTD. is a Japanese company that has been covering all core elements of industrial strain measurement technology since 1951.